Chinese |

Francais / French |

Espagnol / Spanish |

Haitian Kreyol
After many
👏
😀
👍successful and triumphant world
🌎 tours in
🇹🇼
🇨🇳
🇳🇱
🇬🇧
🇸🇪
🇩🇪
🇲🇽
🇯🇵 to promote the 888 Lucky Beer
🍻 of Washington DC, many people who are craft beers
🍻 lovers
❤️ around the world said: "888 is a beautiful beer and the best IPA craft beer ever".
🌎🌍🌏 | China
🇨🇳 Taiwan 🇹🇼 Japan 🇯🇵
🌎🌍🌏 | United Kingdom 🇬🇧 Sweden 🇸🇪 Germany 🇩🇪
🌎🌍🌏 | Haiti
🇭🇹 Mexico 🇲🇽 Venezuela 🇻🇪 Ecuador 🇪🇨 Bolivia 🇧🇴 Peru 🇵🇪 Colombia 🇨🇴 Costa Rica 🇨🇷
🌎🌍🌏 | Angola🇦🇴 Benin🇧🇯 BurkinaFaso🇧🇫 Cameroon🇨🇲 Chad🇹🇩 Congo Brazzaville🇨🇩EquatorialGuinea🇬🇳 Gabon🇬🇦 Gambia🇬🇲 Ghana🇬🇭Côte d'Ivoire/Ivory Coast🇨🇮 Liberia🇱🇷 Mali🇲🇱 Mozambique🇲🇿 Namibia🇳🇦 Niger🇳🇪 Nigeria🇳🇬 Senegal🇸🇳 SouthAfrica🇿🇦 Togo🇹🇬 Democratic Republic Congo🇨🇬
Great News! AdMerk Corp. Inc., the brands owner of 888 Lucky IPA, 888 Pilsner and 888 Stout, is approved as a global supplier to the famous Walmart market.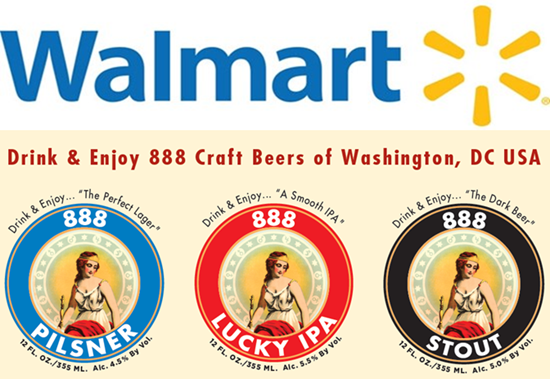 888 Lucky Beer Press Conference in Tokyo, Japan
888 Crafts Beers at Whole Foods in USA, Canada and UK Soon!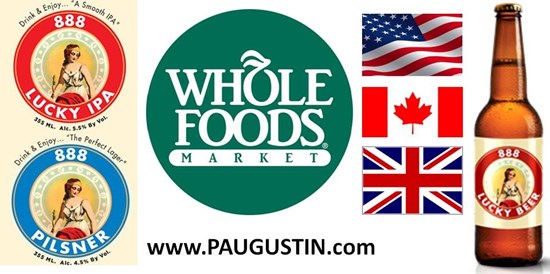 Please Contribute to First-Ever American 888 Craft Beers Tours of 9 Cities in China, learn more at http:www.paugustin.com/donate
"People thought 888 Lucky Beer was a really good IPA says Allison"
888 Lucky Beers Now Looking for Importers Globally ... !!!
Become a Sports Talk Host for 888 Live Sports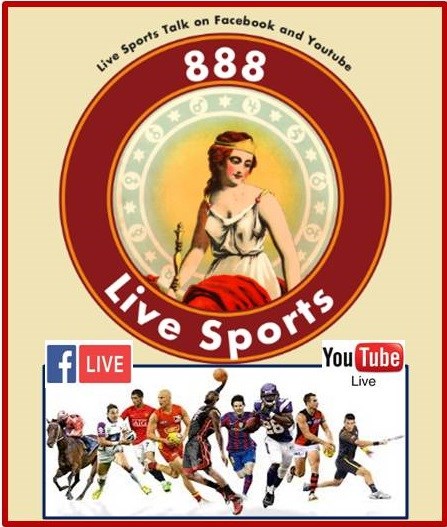 Wondering how to become a sports talk show host? Amateur, Newbies and Professionals wanted by 888 Live Sports ...
Many people are trying to complete their dream by becoming sports talk show host. Dream no more ... This is your chance and opportunity to be a sport talk show host with a national audience.
We have more than 200,000+ fans on our sports fan pages on Facebook. With the new Facebook Live platform, we want to offer live sports talk regarding your local or national sports topics that will engage and entertain our fans on Facebook and Youtube.
Many markets are opened. You will be the producer, the show host and personality. As long as you keep it professional and improve your professional skills, you will be fine.
Also, you can get local businesses to sponsor your show segment on a revenue sharing as long as it is not a beer or brewery company. We are offering you access to produce live sports talk and reach more than our 200,000+ Facebook and Youtube sports fans. 888 Craft Beers brands are the owners of all the live sports talk shows broadcast to our fan pages.
"How to Become a Sports Broadcaster Advices ...?
Get started early, the more repetition you get early on the more confident you will be when it really matters. If you start learning what works and what doesn't in high school, you'll be better prepared to start making your mark in college


Do everything, don't become too focused on one niche. Anchor, report, play-by-play….learn to edit, set up lighting…call lacrosse and volleyball games not just football and basketball. You'll find your niche eventually, but to start just stay broad and learn it all.


Always record and listen back to your work as a sports broadcaster – be critical and find other people who will listen and be critical too. You only get better by refining.


School matters when you want to become a sports broadcaster, think about were you can get the most opportunity. 888 Live Sports will give you the opportunities to practice your craft."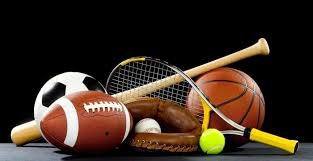 If you love sports and want to be a Live Sports Talk Host to reach our 200,000+ fans on Facebook and Youtube, please send us your info at the following link: http://www.paugustin.com/contact
Note: We will actively look for local and national businesses to sponsors your live talk show segments on a revenue sharing basis.
888 Lucky Beer Fan Pages

Likes + / -
1

Dallas Cowboys NFL Fans20+

16,545
2

Seattle Seahawks NFL Fans20+

16,199

3

New England Patriots NFL Fans20+

13,829

Philadelphia Eagles NFL Fans20+

13,717
5

San Francisco 49ers NFL Fans20+

11,950

6

Denver Broncos NFL Fans20+

10,671
7

New York Giants NFL Fans20

9,338
8

Carolina Panthers NFL Fans8

9,131

9

Chicago Bears NFL Fans20+

8,262
10

Pierre Richard Augustin20+

6,501
11

AdMerk20+

5,089
12

Detroit Lions NFL Fans20+

4,162
13

Atlanta Falcons NFL Fans20+

3,603

14

Oakland Raiders NFL Fans20

3,192
15

Tennessee Titans NFL Fans20+

2846
16

Cincinnati Bengals NFL Fans20+

2090
17

Washington Red Skins NFL Fans19

1,678
18

Saint Louis Rams NFL Fans20+

1,651

19

Arizona Cardinals NFL Fans20+

1,557

20

Kansas City Chiefs NFL Fans7

1476
21

Green Bay Packers NFL Fans11

1,216
22

Houston Texans NFL Fans20+

1176
23

Minnesota Vikings NFL Fans20+

24

Indianapolis Colt NFL Fans20+

845
25

Tampa Bay Buccanneers NFL Fans13

764
26

Pittsburgh Steelers NFL Fans4

755
27

New York Jets NFL Fans20+

701
28

New Orleans Saints NFL Fans20+

595
29

San Diego Chargers NFL Fans20+

544
30

888 Craft Beers1

346
31

Jacksonville Jaguars NFL Fans20+

309
32

Cleveland Browns NFL Fans20+

268
33

Buffalo Bills NFL Fans20+

261
34

Miami Dolphin and NFL Fans20+

246

Baltimore Ravens and NFL Fans7

97
AdMerk Corp. Inc. Headquarters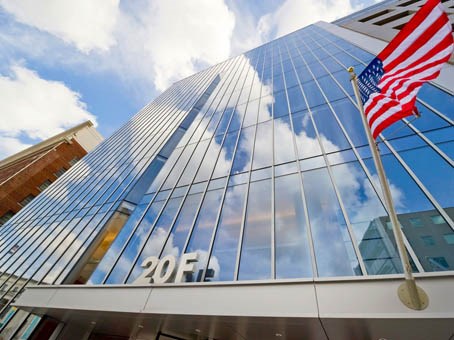 20 F Street N.W., 7th Floor, Washington DC 20001 USA (617) 202-8069
Google+
Google+