Wholesale Foods | Luxury Vehicles | Food Export Consulting
AdMerk ... Import Export 进囗 出口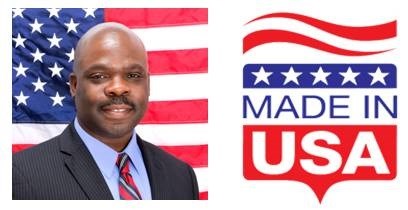 1. Exporting SAFE & High Quality Made in USA Food Products
We are committed to provide you with the SAFEST and high quality USA made food products that American trust in today's market. We offer over Nationally Labeled brands from USA.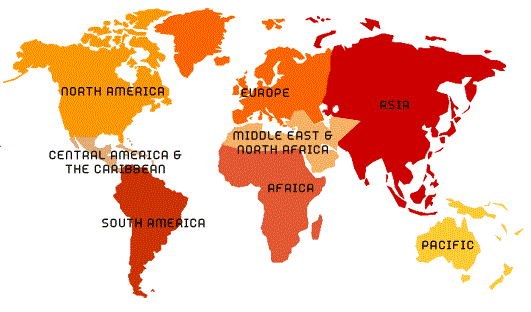 1. Frozen foods

We offer a full-line of frozen foods including Chicken, French Fries, Beef Patties, Fish & Sea-foods, Appetizers, Pizza, as well as Specialty Items, including Soups, Breads, Vegetables, Side Items and Many More!

2. Canned and dry foods

We stock a variety of canned and dry foods including tomato products, vegetables, fruits, rice, flour, soybean oil, juices, dry potatoes, sauces, spices, seasonings, cereals, gravy, snacks, crackers, beans, dressings, water, beverages and many other items.

3. Fresh beef & chicken

We offer a full-line of Fresh Beef including Ground Beef, Ribeyes, New York Strip, Sirloins and much more.

Our Fresh Chicken Line includes Breast, Tenders, Legs, Thighs and much more.

4. Fresh produce

We offer a full-line off produce items and a full-line off ready-to-use produce items including salad mix, shredded cabbage and carrots, shredded lettuce, cauliflower sticks, carrots sticks and grab-n-go fresh fruit items.


5. Refrigerated foods

We offer a full-line of dairy products including, eggs, cheeses, margarine, and butter.

Whether you're looking for a pizza cheese, or a sliced cheese, we have exactly what you need.



6. Affordable quality products

Movie Theater Candy, Popcorn, Popcorn Oil, Buttery Topping for Popcorn, Printed Butter Bags (for popcorn), Kiddie Combo Trays, Snow Cone Syrups, Floss Sugar, Cotton Candy Floss Cones, Cotton Candy Bags, Carmel Apple Dip, Nacho's, Cheese Sauce, Pretzels and Funnel Cake Mix.
2. Are you an International Buyer?

We can assist you to buy the vehicle of your choice at wholesale prices at USA car dealers auctions, sign all documents and ship it directly to you. Simply fill out the form at http://www.paugustin.com/free-consultation
3. Food Export Consulting Services
American food businesses and manufacturers can benefit from our expertise and physical presence in China.
As you know, China plays an important role in the world economy.

China Market Potential
Would you like to expand your sales overseas and increase your profits in the $300 Billion packaged food market in China? Learn more at http://www.paugustin.com/consulting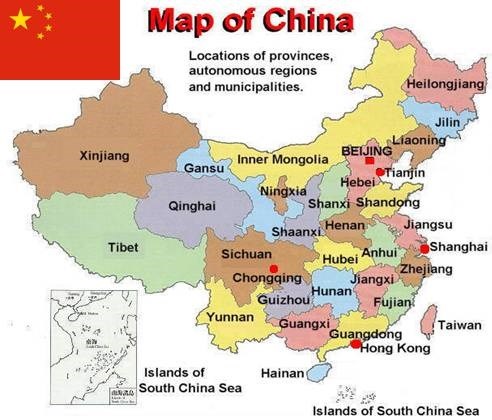 AdMerk Corp. Inc. Headquarters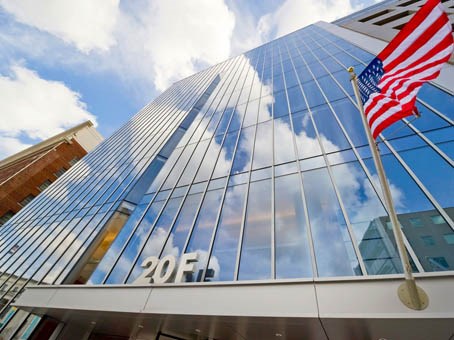 20 F Street N.W., 7th Floor, Washington DC 20001 USA (617) 202-8069
"Mr. Augustin...Your actions are that of a truly great American who still believes there is justice. My older son was a lifetime law enforcement officer and in the military. My younger son was a firefighter/paramedic his entire career. They both fervently believed in standing up for those who cannot defend or protect themselves. Were they here, they would be honored to know you. - Sincerely, Barbara"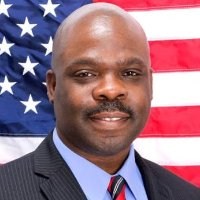 Tel: (617) 202-8069 Email: PierreAugustin@paugustin.com
"Hi Mr. Augustin..., I live in Arlington VA, but I want to send a positive message your way. I commend your initiative and want to let you know that there are people out here who believe in and support your cause; not only in your community, but in communities everywhere. Dedicated and creative-minded people are hard to find, but they (we) are out here. Good luck and never give up!"
Thank you, Pierre Richard AUGUSTIN, MPA, MBA
Google+
Google+
News
Tuesday, January 13, 2015 9:42 AM
The Fall of Another Foreign Giant in China: B&Q Sells Majority of Shares to Wumart
Editor's Note: This translated article details the fall of homeware giant B&Q and the decision to sell a controlling stake to Chinese retail chain, the Wumart Group. This latest event marks the end of a difficult year for foreign enterprises in China; several foreign retailers have either cut back or withdrawn completely from the Chinese market, whilst tech and car brands have been hit hard by multiple fines and anti-monopoly investigations.
Article:
After the fall of Germany's Media Market, the UK's TESCO, America's Home Depot and Best Buy, another foreign Fortune 500 retailer has shut its doors in China due to continuous losses.
On December 22, China's leading retail chain Wumart Group announced that they had signed a formal agreement with British giant Kingfisher Plc and would acquire 70 percent of Kingfisher's investment in B&Q China for the price of 140 million Yuan.
China's Cuifeng Group will hold the remaining 30 percent of the joint venture. Wumart Group said that after the deal has been approved by the Chinese Ministry of Commerce, Wumart will pay Kingfisher the full purchase price in cash. Wumart plans to keep the current B&Q brand and management intact. B&Q has suffered losses in China for eight years
This past March, Kingfisher B&Q China announced that it would seek out strategic local business partners. B&Q China has reported losses for seven consecutive years. The company has also projected losses for the year 2014 and business has been difficult.Kingfisher is second in the world to Home Depot.
Kingfisher has 1,176 stores in 11 countries across Europe and Asia and includes major brands such as B&Q and Castorama. In 1999, Kingfisher entered the Chinese market with a high profile opening of its first B&Q store in Shanghai. The company then gradually entered an era of high-speed expansion.
In 2005, B&Q acquired a German building material retailer OBI and its 13 stores in China. In this peak period of expansion, there were close to 70 B&Q stores across China.B&Q has plummeted since 2006 when former Alibaba chairman Wei Zhe joined the company's leadership.
B&Q continued to close its stores and reduced operations. Some analysts believe that B&Q issues stem from problems with the Chinese real estate market. However, others say that the company has problems with its management and staff. In any case, the company has suffered successive losses in the past few years.Currently, B&Q's annual sales only total 400 million Yuan.
The company has also downsized and only has 39 stores. B&Q's poor long-term business has led Kingfisher to look to sell its equity in the company.Securities analyst Xu Zhicheng said that due the nature of B&Q's retail stores, there is no property value and its existing assets are mainly intangible: site operations, data management systems, the company's brand, dealers and other resources. With the recent downturn of the industry, 70 percent of the company for 140 million Yuan is a quite reasonable and cost-effective deal for Wumart.
Hard times for foreign retailers in ChinaKingfisher is not the only foreign retailer that has left China recently. In September 2012, the world's largest building materials retailer Home Depot closed its last seven stores in China and completely withdrew from the Chinese market. In March 2013, Europe's largest appliance store Media Market also closed seven stores in China, completely withdrawing from the market.
In August 2013, Tesco, the United Kingdom's largest retailer, confirmed its plans to sell an 80 percent controlling stake of its 131 retail stores in China to China Resources Enterprise. In December 2014, Best Buy announced that an agreement was reached with Zhejiang real estate developer Jiayuan Group to sell the five-star electronics company to them, an agreement that would go into effect three years after the closer of the Chinese-owned stores and thereby officially ending Best Buy's eight year venture in China.
In addition to the abovementioned retailers, Wal-Mart, Carrefour, Metro and other foreign giants have failed in many fields of retail in China including supermarket retail, the retail of household appliances and the retail of building materials.

"Our joint venture has no plans for layoffs or pay cuts," said Wumart chairman Meng Jinxian, adding that there are advantages in the integration of different enterprises.In the future, the new joint venture will rely on experience of both companies and their ability to understand the challenges that retail stores face in the Chinese market.
Wumart will use Kingfisher's expertise in the field of home building materials and expand on B&Q's brand value and capabilities for global sourcing. Wumart also plans to "vigorously develop an e-commerce platform" for B&Q and will use Wumart stores and membership resources to market B&Q.
In all, Wumart hopes to develop B&Q China into a multi-channel and multi-format business.
Source: m.thepaper.cn Keywords: foreign enterprises in China B&Q China
Comments:
The closing of B&Q is no real surprise. I have had 2 experiences with the Ningbo location, neither being confidence building in the brand, I went looking for a can of paint, what an ordeal it became. While 5 associates stood around the desk, no one came to help me. I had to go and get one of them to assist me. I had decided on the colour that is when the real problems started. Of the 5 people none of them knew how to work the mixing machine. They told me to come back in 45 minutes when the only person who did know would return from lunch. REALLY not a chance. The next problem was getting a light bulb for my shower. A standard item for any hardware store. They did not have any. How long to get one, reply I don't know. For a person like me walking around Home Depot is an almost religious experience, I could spend hours just looking and making plans for future projects. In China home owners either do not have the basic knowledge or inclination to do home repairs. Just hire someone to do it then argue about the price. Home repair super stores have no future in China.....
Comments 2
Wondering why the translator didn't translate the title of the original article fully (又一家外资零售巨头败退中国...) 'Yet another big foreign retailer being beaten out of china'. It appears there is an anti-foreign sentiment going on. The once humble student decided he has learnt the ropes and now is the time to sabotage and get rid of his teacher? Am I hearing the laughter of arrogant wolves that pretended to be sheep? Is the rest of the world waking up and seeing clearly what actually is underneath china's sheep skin?