Exporting USA Made Vehicles and Wholesale Food Products Worldwide!
Brand Name USA Food Products to Help You Increase Sales and Profits
Hello to our visitors worldwide!
| | | | |
| --- | --- | --- | --- |
| Hola | Merhaba | Konichiwa | Shalom |
| Ni hao | Kalimera | Buon giorno | Bom dia |
| Bonjour | Guten Tag | Zdravstvuite | Buna ziua |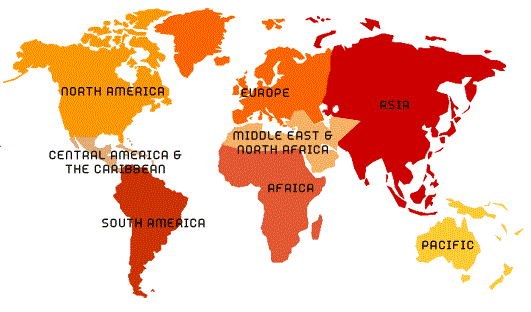 Agents and Distributors Wanted - The responsibility of agents or foreign representatives is to reach out to local importers, Buyers and Distributors in your country looking to buy high quality USA made products and receive a performance based commission... Please contact us at http://www.paugustin.com/contact
We can assist you to buy vehicles and ship them to any destination within USA and Worldwide such as 1. Airplanes, 2. Motor Homes, 3. Automobiles, 4. Motorcycles, 5. Boats, 6. Tractors, 7. Buses, 8.Trucks & 9.Construction Equipment.
Are you an International Buyer of Used Luxury SUVs, Classic cars & Vehicles?
We can assist you to buy the vehicle of your choice at wholesale prices at USA car dealers auctions, sign all documents and ship it directly to you. Simply fill out the form at http://www.paugustin.com/luxury-vehicles
Our Solution Save You Money, Time & Hassle!
"We Save You Precious Time & Money from going to the auctions, dealership to dealership with no hassles, no negotiating, no headaches, no pressure and no fear of "being taken advantage of."
Learn more at USA Buying Services
Wholesale Food Products Export Price & Quantity
We are committed to provide you with the best high quality USA made food products that American trust in today's market. We offer over thousands products of USA Nationally Labeled brands.
A. Minimum order are by pallet load only. For lower quantity, call (617) 202-8069.
B. All prices and packaging are subject to change without notice.
C. Price, Case and Inner Pack are subject to change.
D. All merchandise is subject to availability at time of shipment.
Note: (We cannot guarantee the availability of a product by the time funds clear or payment is received)
1. Frozen foods

We offer a full-line of frozen foods including Chicken, French Fries, Beef Patties, Fish & Sea-foods, Appetizers, Pizza, as well as Specialty Items, including Soups, Breads, Vegetables, Side Items and Many More!

2. Canned and dry foods

We stock a variety of canned and dry foods including tomato products, vegetables, fruits, rice, flour, soybean oil, juices, dry potatoes, sauces, spices, seasonings, cereals, gravy, snacks, crackers, beans, dressings, water, beverages and many other items.

3. Fresh beef & chicken

We offer a full-line of Fresh Beef including Ground Beef, Ribeyes, New York Strip, Sirloins and much more.

Our Fresh Chicken Line includes Breast, Tenders, Legs, Thighs and much more.

4. Fresh produce from the freshest sources

We offer a full-line off produce items and a full-line off ready-to-use produce items including salad mix, shredded cabbage and carrots, shredded lettuce, cauliflower sticks, carrots sticks and grab-n-go fresh fruit items.


5. Refrigerated foods

We offer a full-line of dairy products including, eggs, cheeses, margarine, and butter.

Whether you're looking for a pizza cheese, or a sliced cheese, we have exactly what you need.



6. Affordable quality products

Movie Theater Candy, Popcorn, Popcorn Oil, Buttery Topping for Popcorn, Printed Butter Bags (for popcorn), Kiddie Combo Trays, Snow Cone Syrups, Floss Sugar, Cotton Candy Floss Cones, Cotton Candy Bags, Carmel Apple Dip, Nacho's, Cheese Sauce, Pretzels and Funnel Cake Mix.
Terms of Sale
Order Acceptance Policy:
Receipt of your order by fax, phone, purchase order or electronically does not signify our acceptance of your order, nor does it constitute confirmation of our offer to sell. Your order is not a contract, but only a record of your offer to purchase a particular item at particular prices.

After you place an order, AdMerk Corp. Inc. will determine whether or not to fill the order for any reason. AdMerk Corp. Inc. reserves the right to refuse your order for any reason, including, but not limited to the unavailability of a product or error in the price and product descriptions posted on our product lists.

By placing your order, you agree that AdMerk Corp. Inc. total liability, for any claim, shall be limited to the purchase price actually paid to AdMerk Corp. Inc. for the product. Buy placing your order, you also agree to all terms and conditions set forth anywhere on this site.

Shipping Terms:
A. All orders will be shipped from our nearest distribution center in USA.
B. All merchandise is sold FOB (freight on board) to our nearest distribution center in USA.
C. All freight charges need to be paid by buyer.
D. All freight charges to and from harbor need to be paid by buyer.
E. All bank charges for L/C (letter of credit) inside and out side USA needs to be paid by buyer.
F. Cargo insurance needs to be provided by buyer.
G. If there is any other charges involved, they will need to be paid by the buyer.
H. All shipments before leaving our distribution center would be checked for damage or brokerage, however accidents happen in shipping, therefore at the time of receiving you should make claim through the shipping company.

Cancellation Policy:
All orders are final. All cancellations prior to shipping will receive a 25% Restocking Fee.

Damages or Breakage:
AdMerk Corp. Inc. and its appointed agent inspects each order to ensure goods are intact prior to shipping. AdMerk Corp. Inc. is not responsible for damages or breakage especially "glass items" during shipping. If breakage occurs, contact the shipping entity for your claim.
AdMerk Corp. Inc. Headquarters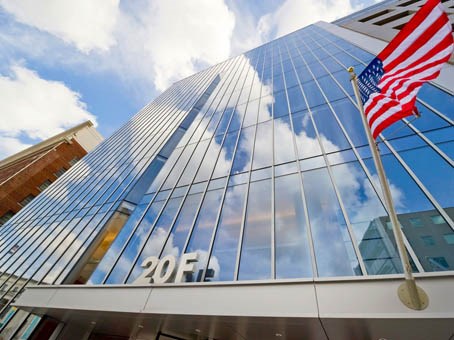 20 F Street N.W., 7th Floor, Washington DC 20001 USA (617) 202-8069
"Mr. Augustin...Your actions are that of a truly great American who still believes there is justice. My older son was a lifetime law enforcement officer and in the military. My younger son was a firefighter/paramedic his entire career. They both fervently believed in standing up for those who cannot defend or protect themselves. Were they here, they would be honored to know you. - Sincerely, Barbara"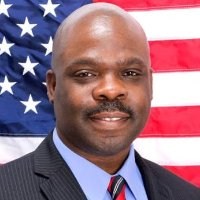 Tel: (617) 202-8069 Email: PierreAugustin@paugustin.com
"Hi Mr. Augustin..., I live in Arlington VA, but I want to send a positive message your way. I commend your initiative and want to let you know that there are people out here who believe in and support your cause; not only in your community, but in communities everywhere. Dedicated and creative-minded people are hard to find, but they (we) are out here. Good luck and never give up!"
Thank you, Pierre Richard AUGUSTIN, MPA, MBA
Google+
Google+