Chinese |

Francais |

Espagnol |

Haitian Kreyol
After many
👏
😀
👍successful and triumphant world
🌎 tours in
🇹🇼
🇨🇳
🇳🇱
🇬🇧
🇸🇪
🇩🇪
🇲🇽
🇯🇵 to promote the 888 Lucky Beer
🍻 of Washington DC, many people who are craft beers
🍻 lovers
❤️ around the world said: "888 is a beautiful beer and the best IPA craft beer ever".
🌎🌍🌏 | China
🇨🇳 Taiwan 🇹🇼 Japan 🇯🇵
🌎🌍🌏 | United Kingdom 🇬🇧 Sweden 🇸🇪 Germany 🇩🇪
🌎🌍🌏 | Haiti
🇭🇹 Mexico 🇲🇽 Venezuela 🇻🇪 Ecuador 🇪🇨 Bolivia 🇧🇴 Peru 🇵🇪 Colombia 🇨🇴 Costa Rica 🇨🇷
🌎🌍🌏 | Angola🇦🇴 Benin🇧🇯 BurkinaFaso🇧🇫 Cameroon🇨🇲 Chad🇹🇩 Congo Brazzaville🇨🇩EquatorialGuinea🇬🇳 Gabon🇬🇦 Gambia🇬🇲 Ghana🇬🇭Côte d'Ivoire/Ivory Coast🇨🇮 Liberia🇱🇷 Mali🇲🇱 Mozambique🇲🇿 Namibia🇳🇦 Niger🇳🇪 Nigeria🇳🇬 Senegal🇸🇳 SouthAfrica🇿🇦 Togo🇹🇬 Democratic Republic Congo🇨🇬
888 Lucky Beer Press Conference in Tokyo, Japan
In the summer of 1981, Mr. Pierre-Richard Augustin, originally from Les Cayes, Haiti, the brand owner of 888 Lucky IPA, 888 Pilsner and 888 Stout, felt very "Lucky" when he landed at JFK Airport on a flight from Paris, France where he went to school at College Eugene DeLacroix, Paris 15, France.
Mr. Augustin left his homeland at a young age of 12 to attend school in Paris, France. Then, Mr. Augustin attended Abraham Lincoln High School in Coney Island, Brooklyn, New York and John Bowne High School in Flushing, Queens, New York.
Then he moved to Boston, Massachusetts where he obtained a Bachelor of Science in Political Science from Salem State University, Salem, Massachusetts, a Master of Public Administration (MPA) from Suffolk University and a Master of Business Administration (MBA) from University of Massachusetts Lowell.

34 years later, Mr. Augustin went back to Brooklyn, New York where his American journey had begun to launch his first-ever tasting of his crafts beers, 888 Lucky Beer, made from a secret formula that he developed as a homebrewer from Washington D.C.

Wow, New Yorkers Craft Beers Lovers responded BIG just like the BIG APPLE ... by stating:
"888 Lucky Beer was the 'Best Tasting Craft Beer' at the 3rd Annual Tap+Cork: Brooklyn Beer & Wine Fest"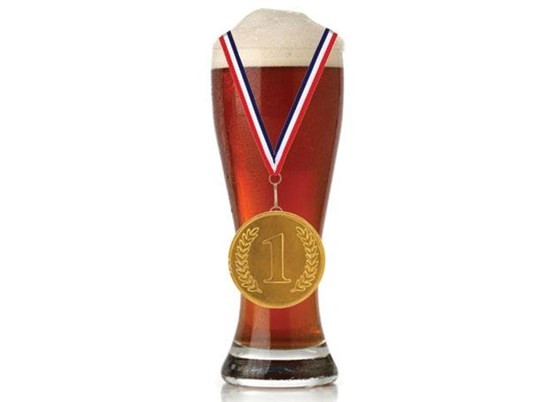 New Yorkers ... Thank You. New Yorkers ... I Love You
888 Pilsner recipe named Maryland's top beer at the 2015 Maryland Craft Beer Competition
Ancestral History
In retrospect, I am proud of my ancestors from my native land of Haiti
🇭🇹, that originated from slaves taken from more than 21 countries of the continent of Africa.
My Haitian ancestors stood up for the "cause of freedom and liberty" by willingly sacrificed their lives on a military expedition alongside Simon Bolivar of South America that successfully obtained the freedom of all the Africans slaves and independence of Venezuela
🇻🇪, Colombia
🇨🇴, Ecuador
🇪🇨, Peru
🇵🇪 and Bolivia
🇧🇴.
My Haitian ancestors, the freedom fighters, were the first ever foreign black regiments or military fighters along with the French that voluntarily came to help and fought alongside American colonial troops in 1779 against the British Army during the siege of Savannah, Georgia in one of the bloodiest battle of the war for the independence of the United States
🇺🇸, while most blacks or now African-Americans in the U.S. at that era were being held as slaves.
In loving memory of my brave and freedom fighters Haitian ancestors and thanks to my son who is a proud member of the United States Army, please allow me to offer you an imaginary first toast of our 888 Craft Beers by raising my glass up but much lower than yours just like in the Chinese tradition to show you the utmost respect, I invite you to drink and enjoy the Hand Crafted 888 beers
🍻... and wish you Luck, wealth and prosperity!
Pierre Richard Augustin, President/CEO, AdMerk Corp. Inc.
"Mr. Augustin...Your actions are that of a truly great American who still believes there is justice. My older son was a lifetime law enforcement officer and in the military. My younger son was a firefighter/paramedic his entire career. They both fervently believed in standing up for those who cannot defend or protect themselves. Were they here, they would be honored to know you. - Sincerely, Barbara"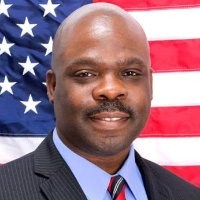 Tel: (617) 202-8069 Email:[email protected]
"Hi Mr. Augustin..., I live in Arlington VA, but I want to send a positive message your way. I commend your initiative and want to let you know that there are people out here who believe in and support your cause; not only in your community, but in communities everywhere. Dedicated and creative-minded people are hard to find, but they (we) are out here. Good luck and never give up!"
AdMerk Corp. Inc., 20 F Street N.W. 7th Floor, Washington, DC 20001
(617)202-8069 or pier[email protected]